ALLISON FRINK
CREATIVE-AT-LARGE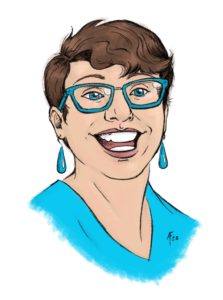 I make stuff!
I like teaching other people how to make stuff!
I have two studio cats and the best spouse ever!

.
Hanging By A Thread (2018)
juried fiber arts exhibition
Felted Nautilus (2018)
The Art Station – Big Shanty
Kennesaw, Georgia, USA


.

Metro Montage XXII (July – September 2022)
juried exhibition
Quoth The Raven, Nevermore (2022)
Marietta Cobb Museum of Art
Marietta, Georgia, USA


.
Bachelor of Fine Arts – Animation
University of Central Florida


…

Art Program Assistant
The Art Station – Big Shanty
Kennesaw, Georgia, USA


…

Director of Education
Marietta Cobb Museum of Art
Marietta, Georgia, USA


…
Cosplay Awards (2004 – 2010)


…

Anime Weekend Atlanta


…

Anime Boston


…

Anime Central


…

Anime Expo


…

Dragon*Con


…

Mega Con


…

Momo Con